Just after 4 days of Samsung Galaxy Fold we have another tough competitor that is better than Galaxy Fold in many ways. At its MWC 2019 event in Barcelona, Huawei announced its first foldable and 5G smartphone that is Huawei Mate X. Huawei CEO Richard Yu took the stage and first announced that Huawei has shipped 206 million smartphones in 2018. The first device to launch was Matebook X Pro and after that Huawei Mate X. You can read its full specification here
Display & Design
Huawei said Mate X was in development for three years and it will be available Huawei Mate X has two displays- one is 6.6 inches full view main display and the other is 6.38 inches. When you open up the device, two screens combine to become 8 inches. The main screen is an almost bezelless 8 inches with 8:7.1 aspect ratio and 2480 x 2200 resolution. It is amazing compared to its competitor that has large bezels.
The 6.6 inches screen is 19.5:9 aspect ratio and 2480 x 1148 resolution. The 6.38 inch screen has 25:9 aspect ratio and 2480 x 892 resolution.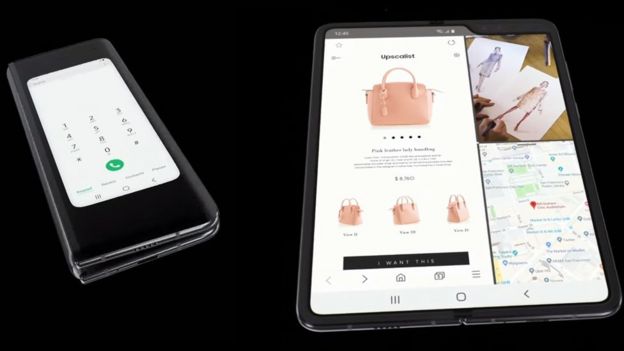 Unlike Galaxy Fold,which does not flat fold, Mate X folds flat.
Huawei Mate X is thinner than its rival Samsung Galaxy Fold. Galaxy Fold is 17 mm while Mate X is merely 11mm when folded. When unfolded, its extremely thin only 5.4 mm. It is thinner than Apple iPad that was 5.9mm.
The main OLED screen curves along a unique wing hinge, but we don't have any idea how it feels, because Press was not allowed to touch it. The hinge has 100 components according to Huawei.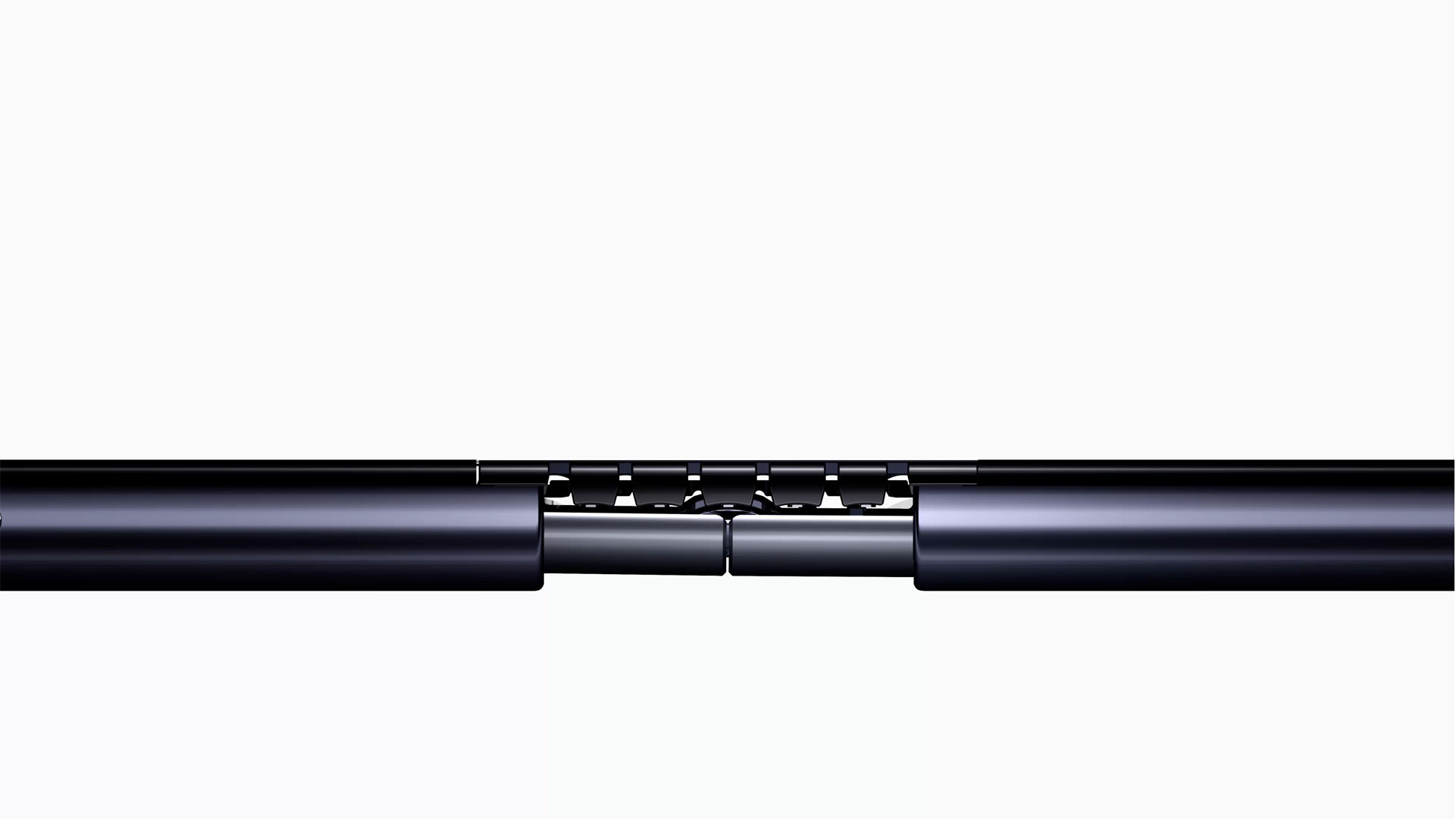 Unlike Galaxy fold, Mate X has massive screen on the outside. So the chances of breaking are more, but Huawei has plans for it also. Huawei plans to create a special protective case that will act as a protector for the smaller screen while allowing to use 6.6 inch display as a regular smartphone.
Dimensions
Se the dimensions in the picture.
Battery
Huawei Mate X holds a 4500 mAh battery that's also better than its rival 4380 mAh battery. Huawei has introduced 55W Huawei SuperCharge with Mate X, upgraded from 40W on Huawei Mate 20 Pro. Huawei Claims it to be 600% faster than iPhone XS. It will charge to 85% in just 30 minutes. Huawei has not told anything about wireless charging and who cares if you have so fast wired charging.
Performance
Huawei has used its own Kirin 980 processor and alongside this it has Balong 5000 5G modem. This is twice as fast as Qualcomm Snapdragon X50 used in other 5G rivals. Kirin 980 is only 7nm Chipset with 5G technology. Mate X has 8GB RAM and 512 GB storage.
Connectivity
Huawei Mate X supports two SIM cards and support 2G, 3G, 4G and 5G.
Camera & Fingerprint
Other features include Leica triple camera that act as both rear and selfie camera. The camera is placed in the hinge. The idea of placing the camera at hinge is awesome, now you will be able to see yourself while taking selfies.The fingerprint sensor is embedded in the power button.
Pricing & Availability
For all this fabulous foldable smartphone you have to pay the price. Huawei has priced its Mate X at $2600 that is way more tan its rival Galaxy Fold that is priced at $1980. But it is 5G and Samsung not mentioned even the price of 5G model.
Huawei Mate X will go on sale sooner than Galaxy Fold that is coming to market on 26 April. However it will not be sold in United States owing to the clash with the US government.
Related