If you are here that means you are an Android user. Android is an open-source OS by Google and that makes it so customizable. Most people are using Android these days because it is available in low-cost devices as well but others are using it due to its customization's and I am one of them. Android smartphones have Google Play Store installed out of the box to install Android Apps. But that is not the case anymore and you already know why. Yes, it's because of the recent clash between the USA and China. The second-largest smartphone maker and largest telecommunication giant Huawei has been put on the blacklist by a stubborn President Trump. Now Google Play Store is not preinstalled on Huawei phones and you have to use Google Play Store Alternatives to download Android Apps.
In this article, I'll tell you about the best Google Play Store Alternatives you can use to download Android Apps not only on Huawei phones but also on others. Although I have a guide here on how to sideload GMS on Huawei Phones. I think so you should know alternatives to Play Store even if you have Playstore on your phone because that gives you freedom of Play store restrictions.
 Benefits of Using Google Play Store Alternatives
There are some benefits of using third-party app stores over Google Play Store. I have bee using these alternatives since I started using an Android phone. Some benefits are listed below:
You can access apps not available on the Google play store. (Like YouTube video downloading apps)
You can download apps not available in your region,
You can download the APK file of the app that can be shared with other devices and can be used offline.
You can download paid apps for free. I have used Blackmart for years but I don't recommend this option due to security reasons.
Best Secure Alternatives to Google Play Store
I have compiled a list of the best alternatives to the Google Play Store you can use to download the Android app.
Huawei has its own app store for a while but it was only restricted to China. Now after the US Sanctions, Huawei has invested heavily in its app store and changed its name to AppGallery. Now AppGallery is opensource and can be installed on any Android device. Huawei has invited all developers to upload their apps on AppGallery and even offered incentives. AppGallery has all the popular apps and even regional apps but lacking Google apps. Now Huawei AppGallery has 1.3 million apps and Huawei claims it to be the third-largest Android App store.
Huawei has pushed its AppGallery and HMS to its existing users and now AppGallery has 400 million users. Huawei new phones come with AppGallery and HMS core apps preinstalled out of the box. Huawei AppGallery is already a good alternative to Google Play Store for Huawei users although you can install GMS and play store by the guide I mentioned earlier. You can download AppGallery on your phone from here.
Samsung Galaxy Store
Samsung has its own app store for a very long time and quite a developed Google Play store alternative. In this way, Samsung is in a good position as compared to Huawei and can withstand US sanctions that can be imposed by stubborn US president Trump on any manufacturer at any time.
Like Huawei, Samsung has heavily invested in its app store recently and made it more profitable to developers just in case of emergencies. Even some apps are updated on the Galaxy store before the play store. Samsung phones come preinstalled with Galaxy Store but you can download it on any android device from google or from here.
Amazon App Store
Amazon is a big name in e-commerce. But it also manufactures some devices under its Fire brand. The Amazon Appstore is another commercial app store that gives Play store a competition. It's the stock app store on all Amazon Fire devices.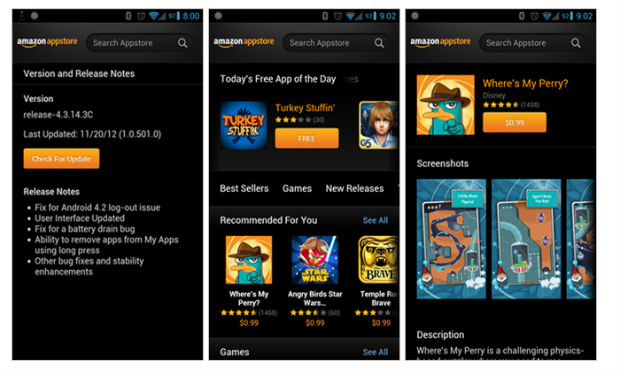 The Amazon app store has a variety of apps, including some big, popular names. It also has all of Amazon's various apps and it used to be the sole home of Amazon Prime Video. Unfortunately, it doesn't have a web version but you can download the APK here and install it on any Android device without any issues. Amazon has also categorized apps to make them more user friendly.
APKPure
APKPure is the third-party app store that has been founded in 2014 by the APKPure team and since then it has made a name in the industry. It has a web interface as well as an app.
It has almost all the apps available in the Play store and even other apps that are banned from the play store. it has a clean and easy to use UI with a decent selection. It has even Google apps like Gmail. You can use the web version or download the app from here.
Aptoide
Aptoide is one of the oldest third-party app stores. It has a lot of modern apps like Facebook, Nest, YoWindow Weather, Fleksy, and many recent games. However, the main drawback is its looser regulations for content. You can find an adult (NSFW) apps and games here as well as questionable apps like Show Box. That makes the users concerned about using it. Aptoide suffered a data breach in 2020. However, since you can use the service without creating an account, its security issues didn't actually affect many people.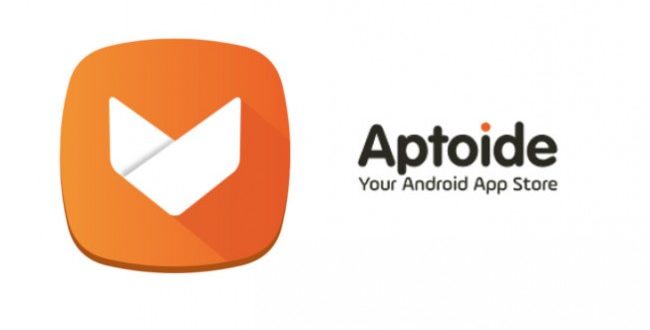 Aptoide has a web version and app you can find here.
Uptodown
Uptodown is also a third-party app store and it is quite old. It was founded in 2002 and has a large collection of apps. It is available in the web version and app, you can download the APK from here. Its web version is clean and easy to use and I like it more than any other on the list because they have a direct download without any pop-ups to disturb.
All files are scanned with Virustotal both when it is added and updated. Old versions of the apps are also available. Visit their website here.
APKMirror
APKMirror is another popular Android apps repository. It has a large chunk of apps and you can download any app that is on the play store and not available in your region.
It doesn't have strict policies and many other apps are available here. It's an excellent app repository if you don't have a play store or don't want to use it. They also offer an APKM bundle to install as an app. Visit their website now.
Yalp Store is another unique third party app store. It uses Google Play Store APKs but you get them without the actual Google Play Store. You can search for, install, and update apps directly from the source and we quite like that. The UI is a little old, but it works well enough.
There are also additional features for root users. You don't even need a Google account to use it.
SlideME is an app store that ships on many devices that don't have a Google Play store. It targets OEMs looking to sell in regions that the Play Store doesn't service. SlideME also seeks developers whose apps aren't welcome on Google Play though it doesn't permit apps with adult content.
The store app that you download to your phone is called SAM, the SlideME Application Manager. It is smaller than others but a good option to try.
Yes, we have just launched our own App Store. We are still adding apps and you can get the latest version of most of the apps from our app store. We are providing direct downloads from our secure and high-speed servers. You can also download paid and modded APKs from our app store. Visit our app store by clicking here.
Conclusion
I have listed all the secure third-party Android app stores that I have used and found them to be secure and reliable. This will help you choose the best app store for you. The main problem is with Huawei/Honor users who don't have a Play Store. But AppGallery is already a nice alternative and providing almost every app. Many Huawei users are installing Google Apps by this guide but some think it is not secure to sideload Google Apps, so this list will help them to get Android apps from the secure app store.