Huawei presents an affordable alternative to its high-range Huawei P10 smartphone in the form of Huawei P10 lite. Instead of $636, the P10 Lite costs only around $370. Despite the price reduction, the mid-range smartphone has not been slimmed down regardless of the consequences, but instead has gained slightly,  it has gained in display size. Unlike the Huawei P10 with its 5.1-inch display, the Huawei P10 Lite shows its Full HD resolution on a 5.2-inch display.  The excellent build and the current Android 7.0 Nougat operating system together with the EMUI 5.0 user interface have remained the same.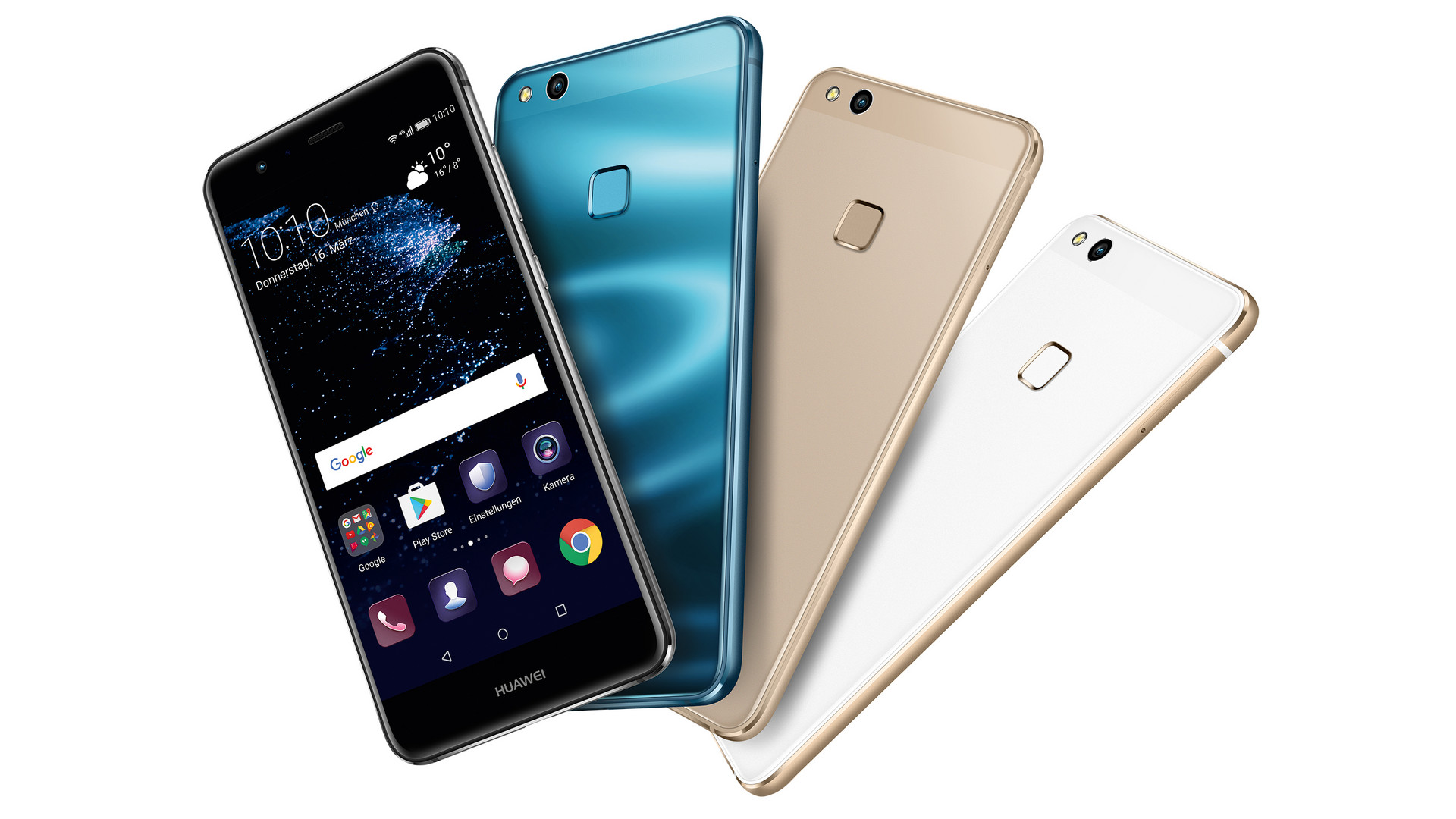 Instead of a HiSilicon Kirin 960, the weaker Kirin 658 is present in the Huawei P10 Lite, which, however,  still ensures a high system performance. The Leica camera of the Huawei P10 has been omitted from the P10 Lite.
MUST READ:
Specifications 
|   Huawei P10 lite | |
| --- | --- |
| Display | 5.2-inch LCD1920 x 1080 resolution |
| Processor | Kirin 658, 16nm Octa-core (4 × 2.1GHz + 4 x 1.7GHz) + i5 co-processor |
| GPU | Mali T830 MP2 |
| RAM | 3GB RAM / 4GB RAM (WEU, Northern Africa, Southeast Asia, APAC only) |
| Storage | 32GB |
| MicroSD | Yes |
| Cameras | Rear: 12MP, 1/2.8 inch sensor and 1.25 µm single pixel. PDAF and CAF auto-focus.Front: 8MP |
| Battery | 3000 mAh (typical)18W fast charge, 9V 2A |
| Water resistant | No |
| Connectivity etc | Bluetooth 4.1802.11 b/g/n 2.4 GHz802.11 ac/a/b/g/n, 2.4 GHz / 5 GHz (WEU, Japan, Korea)GPSFingerprint senorMicro USB |
| NFC | Yes (only two models only – WAS-LX1A, WAS-LX1) |
| Software | Android 7.0 NougatEMUI 5.1 |
| Colors | Graphite Black/Sapphire Blue/Pearl White/Platinum Gold |
| Dimensions and weight | 146.5 x 72 x 7.2 mm146 g |
Huawei P10 Lite Design
Huawei P10 lite has several significant differences from P10 and P10 Plus including no physical home button, no dual-cameras, and no USB Type-C port.
However you got a metal frame, chamfered edges, and a fingerprint reader on the back. On the front you get a 5.2-inch display along with a Huawei logo. As mentioned, there is no physical home button and the P10 lite uses on-screen navigation keys.
The volume rocker and textured power button are on the right, while the SIM tray is on the left. At the bottom you will find the speaker grill and the micro USB port. On the back is the rear camera along with the flash and the fingerprint reader.
The build quality of the Huawei P10 Lite really is at the highest level. The diamond cut metal frame is sided on the front and back by smooth 2.5D curved glass. The glass has a 7H hardness and this is equivalent to the hardness of quartz.
The Sapphire Blue version of the Huawei P10 Lite has a rippling effect on the back, inspired by water. On all colors, the aluminium and magnesium body has undergone a CNC process that makes it stronger and more durable. An anodic oxidation process prevents scratches and adds brightness, while ceramic blasting adds texture.
There are three colour choices with Sapphire Blue, Midnight Black and Platinum Gold. The weight of 146g and thickness of 7.2mm are definitely in the premium zone.
Huawei P10 Lite Display
The Huawei P10 lite has a Full HD 5.2-inch IPS display and 2.5D glass as mentioned above. It is capable of 445 nits of brightness and according to the specs it has a contrast ratio of 1500:1. The 1,920×1,080 resolution yields a very decent 423 pixels per inch.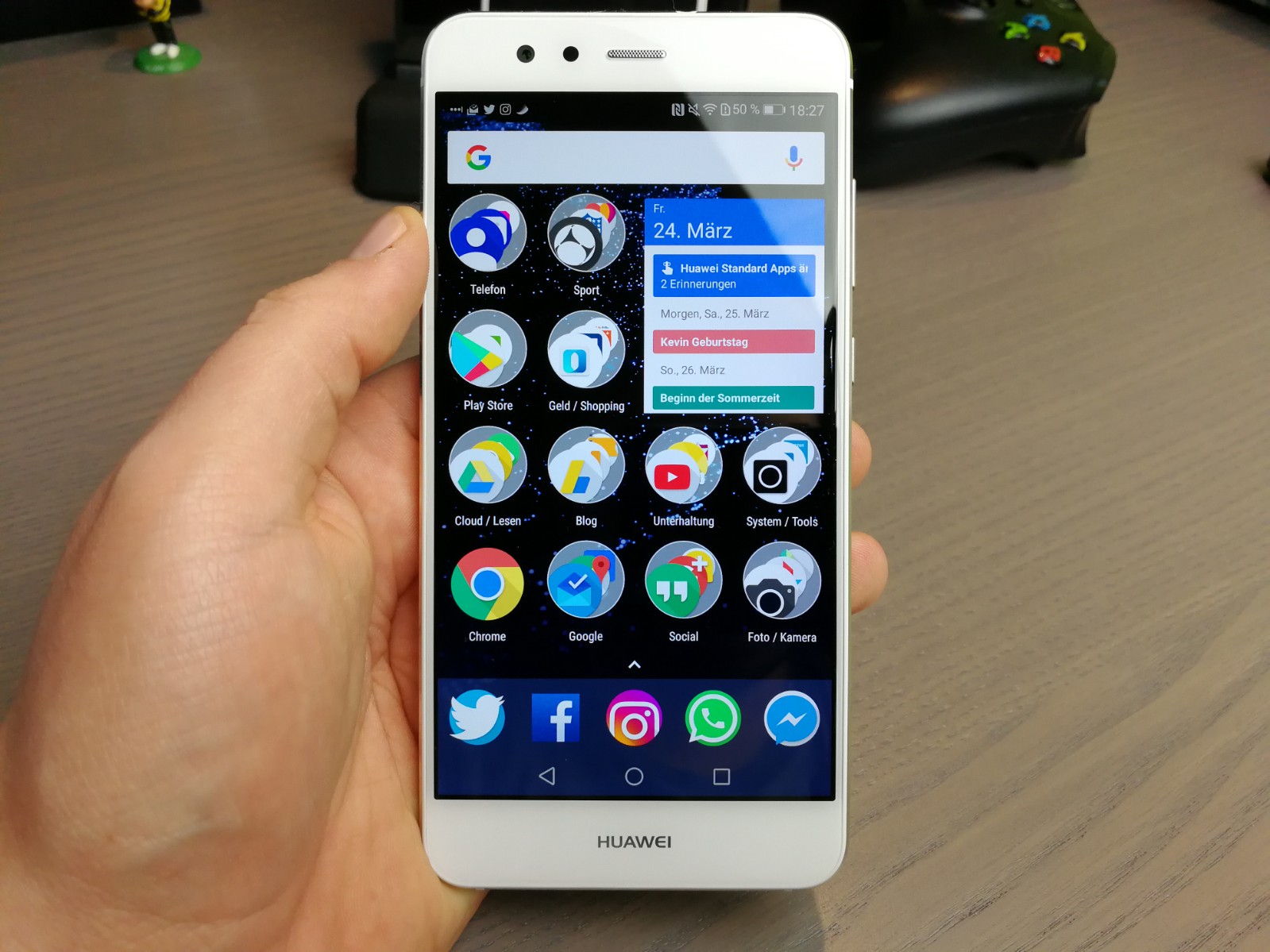 The display is bright enough for indoors and it is still usable outdoors. You can change the color temperature of the display in the Settings menu to a little warmer or cooler to better suit your tastes. Overall the display is crisp and vibrant and certainly a plus point in this "lite" version of the P10.
Huawei P10 Lite Performance
The Huawei P10 lite features in-house Kirin 658 SoC built on 16nm. It is a slightly upgraded version of the Kirin 650 found in the Huawei P9 lite. It has an octa-core CPU configuration with four Cortex-A53 cores, clocked at 2.36 GHz and another four clocked at 1.7 GHz. The chip also features a Mali-T830 MP2 GPU.
There are two variations of the device, depending on the model and region. There's a    32 GB version with 3 GB of RAM and another 32 GB version with 4 GB of RAM. Most of the models have dual-SIM support with the second SIM supporting 2G only, however there is one model that takes just a single SIM. Regardless, all models have a microSD card slot.
Although the Cortex-A53 is designed more for power efficiency rather than peak performance, the P10 lite still feels fast and fluid. The UI animations are smooth, apps open and close quickly, and with 4 GB of RAM multi-tasking is a breeze.
Huawei P10 Lite Software
The Huawei P10 lite runs Android 7.0 with Huawei's Emotion UI 5.1. For those of you unfamiliar with EMUI, the general look-and-feel is different to stock Android with Huawei's own launcher and a re-designed settings page. However besides the UI changes there are lots of additional features that you don't get with stock Android including motion gestures, a floating dock, voice control, a one-handed mode and Huawei's own take on the "do not disturb" mode.
Under motion gestures you can enable motions like "flip to mute" and "raise to ear" to answer calls. There is also the familiar Knuckle gestures which allow you to take a screenshot by double tapping the screen with your knuckle, or drawing a letter to open an app. This is the first time that Knuckle Sense Technology is included in a midrange device,previously it was reserved for high end devices only.
As the P10 lite uses on-screen keys, Huawei has added the ability to customize the order of the navigation buttons. By default the back button is on the left and the recent apps is on the right. It is also possible to add a fourth button for opening the notification panel. Tapping the button is equivalent to dragging the notification shade down from the top.
Huawei has included a basic battery manager which can detect power-intensive apps as well as optimize the phone's settings for better battery life. There is also a power saving mode which limits background app activity and reduces some of the visual effects. Plus there is an ultra power saving mode which gives you access to a basic launcher and just a few essential apps like phone and messaging.
With Huawei P10 Lite you can also open apps in Split Screen Mode, enjoy new wallpapers with Magazine Unlock, pin important messages to the top of the list or run the phone in a smaller One-handed UI.
The App Twin feature is pretty handy for those who have multiple Facebook and WhatsApp accounts, allowing you to remain logged in to both at the same time. Other apps includes the Calendar, Notepad and Virus Scan apps.
Huawei P10 Lite Camera
P10 lite has a 12 MP rear camera with a 1.25 micron pixel size on a 1/1.28 inch sensor.  Having said that, I am impressed with the photos this device can take, especially those in good day light conditions. As expected, the camera struggles in lower lighting, but not as badly as I had feared.
Apart from the more standard modes like HDR and Panorama there are lots of camera modes available including a full manual mode, which offers greater control over ISO, exposure and shutter speed.
Other modes include time-lapse, slow-motion and watermark. Huawei also added a light painting mode, that lets you capture light trails created by things like moving cars, or the stars in the sky. The effect can be really cool, but does require very steady hands, or a tripod mount, to get the shot to look the way you'll want it.
Check the camera samples below: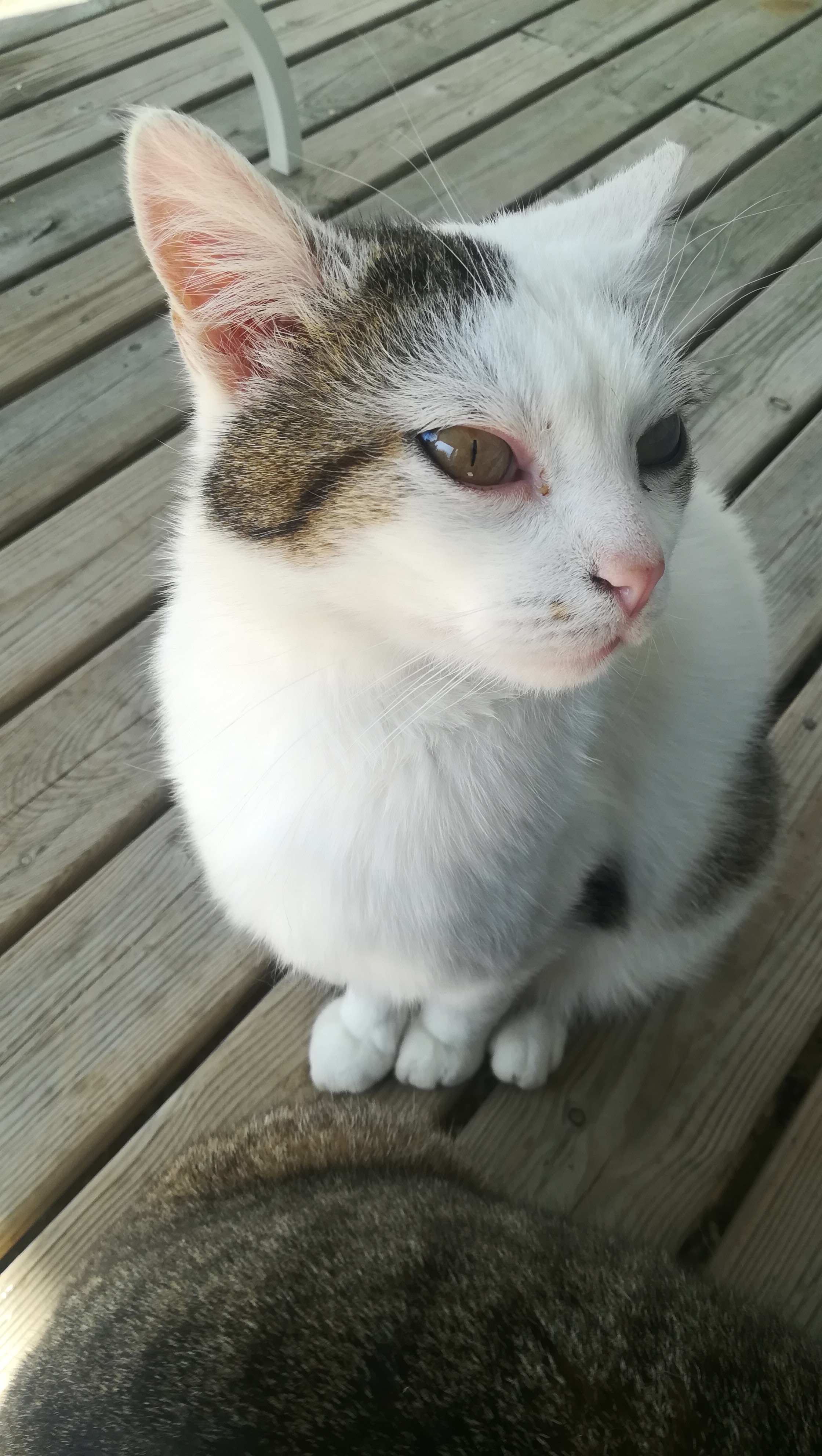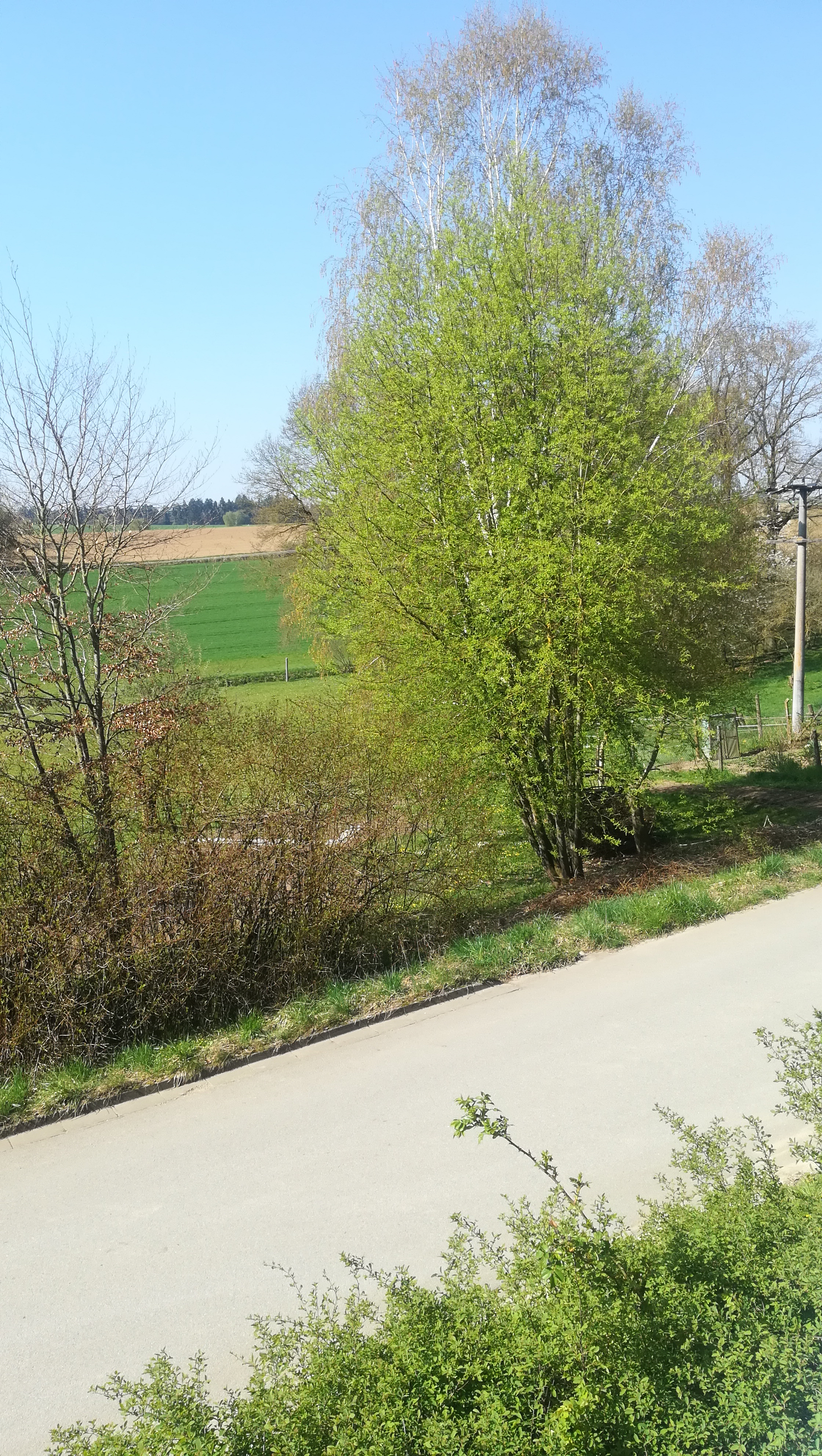 The 8 MP front-facing camera is also solid enough and should make selfie lovers happy. You will find a standard beauty mode available, plus the Perfect Selfie mode, which allows you to tinker with your selfie portraits with options to enlarge your eyes and thin your face!Since this is a budget-friendly phone there is no Optical Image Stabilization (OIS) or 4K video.
MUST READ:
Huawei P10 Lite Battery
The 3,000 mAh battery is supplied along with an 18W fast charger and the combination is certainly impressive. Just 10 minutes of charge will allow you to play 2 hours of video, while 30 minutes will charge the battery to 43 percent and 97 minutes will give a complete charge.
The 5-level safety design gives piece of mind, while Smart Power-Saving 5.0 technology lowers power consumption and optimizes app usage. You can extend the usage times further in a number of creative ways, such as by reducing the screen resolution.
DON'T MISS:
Verdict
Huawei did not promise too much: The P10 Lite is a real alternative to the expensive, almost $636, P10. As with its high-end relative, the mid-range convinces with an excellent build, which makes it look significantly more expensive than one would imagine considering its current street price of around $370. Though the P10 Lite does not have the Leica camera of the Huawei P10, a 12-Megapixel camera that scores with a surprisingly high image quality proves to be a worthy alternative.
We also liked the bright display and features such as the fast WLAN, LTE Cat.6, as well as the option to operate two SIM cards in the smartphone, even though one has to give up the microSD slot for it. The battery runtimes are reasonable and should last the user through a complete day without any problems.
---
---
READ ALSO: