Huawei Mobile Doctor Tool To Repair Data Card
Huawei Mobile Doctor is a great tool made by the Huawei company itself. It can diagnose and repair the common issues which users encounter when they are using Huawei data-card. It supports Windows XP, Vista, and 7 operating systems. But can also be used on Windows 8.
Features of Huawei Mobile Doctor Tool
Huawei Mobile Doctor Tool can be helpful in the following issues:
The dashboard cannot detect the device (e.g. Autorun feature is disabled; Driver is removed).
SIM card is not inserted in Datacard properly.
The device band is incorrect.
Dashboard's dial profile is not the default one.
Check network card status.
Downloads
You can download the Huawei Mobile Doctor tool from the download button below:
How to Use Huawei Mobile Doctor Tool
Download the exe file from above download section
Install Huawei Mobile Doctor Tool you downloaded in the last step
After installation, Run the software, the diagnosis process will start, diagnosis result will be shown on the right side.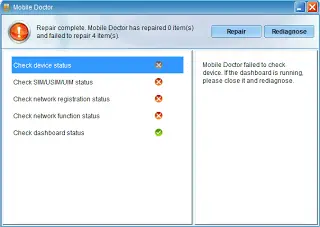 Click on the Repair button to start repairing.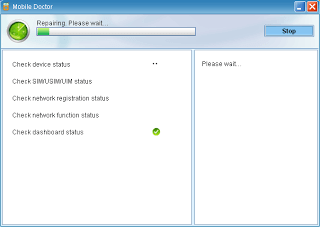 After a few minutes, repair process will be finished and results will be shown.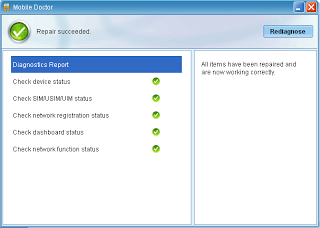 Note: To run it you are required to run it with administrator privilege. If you are not an admin user, Mobile Doctor will pop up a dialog:

Related Tools: