News
Instagram Announces IGTV Network To Compete YouTube
Instagram is going to bring a whole new concept to the world that is video sharing platform IGTV network. It will work just like regular TV with vertical videos.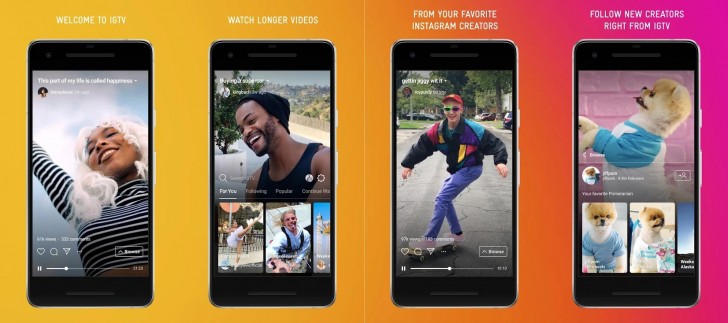 The Android app is already available on Google Play and it's gaining popularity while Instagram has already reached 1 billion users, so we can assume it's going to be popular very soon. The difference between Instagram and IGTV is that the IGTV pushes vertical videos and can last up to an hour. It is probably because it's going to be used only on smartphones.
The UI of IGTV is very streamlined and doesn't have many other options aside from browsing videos. There are categories although like Following, Popular and Continue Watching. You can like, share and comment on videos, just like on YouTube, but it keeps a slightly different concept with the vertical video thing and the hour-long limit.
It's totally free and you can start recording videos by yourself right now, just download it from Google Play and register an account
.