News
Huawei's GPU Turbo Tech Released For Honor 10
Huawei announced new GPU Turbo tech alongwith the Honor Play at the start of this month. The technology increases performance by 60% while reducing power consumption by 30%.
During launching, the company said the tech, can be enabled on a device via a software update, will be available to other phones as well, from mid-range to flagships and schedule was also released. Huawei has started testing this tech for Honor 10 now.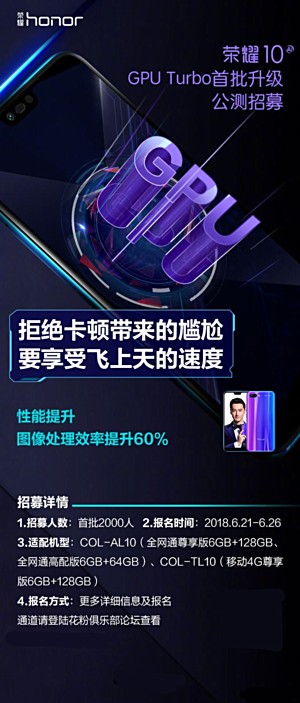 If you're interested in beta test, you can visit the Chinese company's Huawei Pollen Club official forum to sign up for the program.
The GPU turbo tech is already present on the Honor 9i, and a beta test for the Huawei Mate 10 series already
started earlier.