CoronaVirus Can Remain on Your Phone For 9 Days- Here's How to Clean It
CoronaVirus pandemic has reached almost all the countries. It has affected more than 700k people and claimed lives of more than 35k+ people around the world. Italy, Spain and USA are the most affected regions for now.
Its transmission is not only via coughing, sneezing, hand contact, fruits, vegetables and rings but also your mobile phone, according to Infectious Diseases and Immunology specialist, Professor Nigel McMillan from Griffith University.
He said that virus can live on any surface like myraid surfaces and you need to be careful with your mobile phone, which we touch roughly 2617 times daily.
Studies have found that COVID-19 can survive on the surfaces like smooth glass and plastic found in mobile phones for up to nine days depends on conditions.
Further he said,"COVID-19 can live on any surface and the more moist it is, the longer it will live there."
"The safest thing to do is consider your phone an extension of your hand, so remember you are transferring whatever is on your hand to the phone."
So whenever you put your smartphone on something or somewhere and touch the phone you should clean it. "Don't put it down in random places if you can avoid it", He said.
To Wash your phone, He recommends you use a hand sanitiser (Having at-least 60-70% Alcohol) or lens cleaner for glasses. "Alternatively, they need isopropal alcohol or rubbing alcohol. Spray and wipe products will also do in a pinch as they have detergent."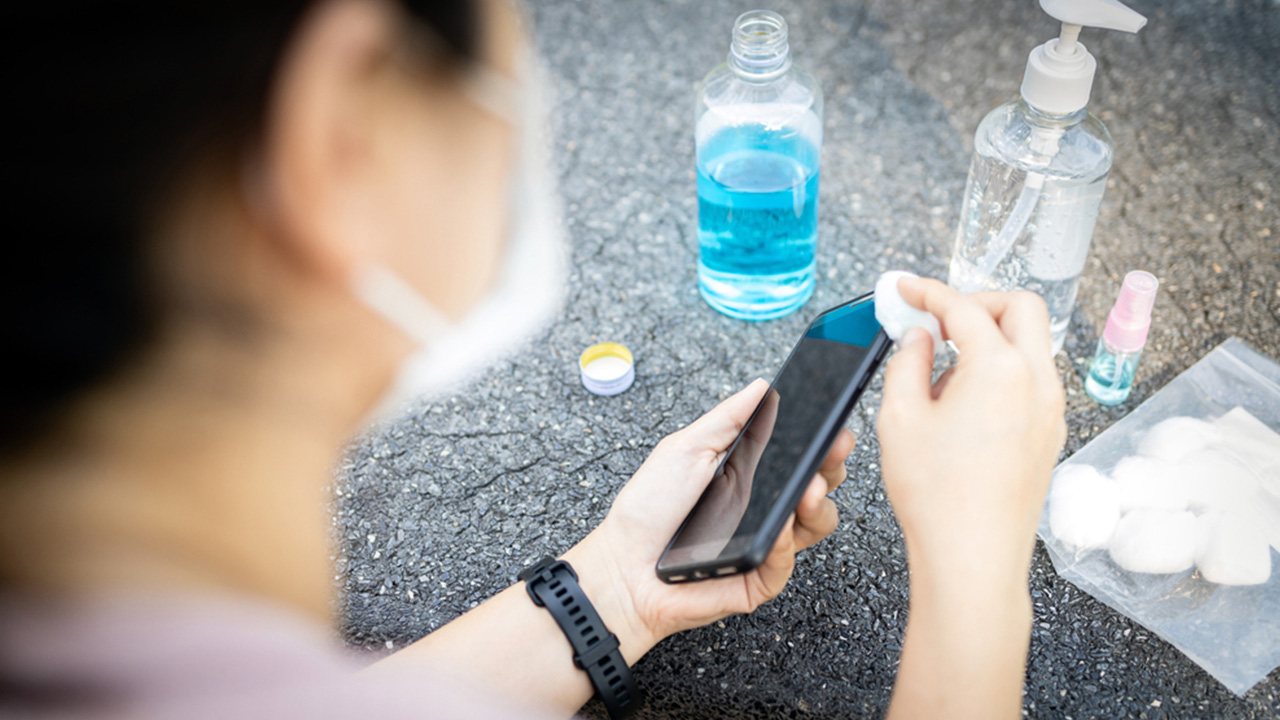 How You can best Clean Your Smartphone?
Use only a soft, lint-free cloth for cleaning.
Avoid excessive wiping.
Unplug all power sources, devices, and cables.
Keep liquids away from your phone.
Don't allow moisture to get into any openings.
Avoid aerosol sprays, bleaches, and abrasives.
Avoid spraying cleaners directly onto your mobile phone.
It is recommended to use 70% Isopropyl Alcohol wipes or Clorox Disinfecting Wipes to wipe down any hard, nonporous surfaces.
You can also use UV phone sanitizer for your phone and other things. Buy here
According to the Centers for Disease Control and Prevention, this is a proper method for cleaning your phone that will help to stop you and those around you from getting sick.